To start Itinerary, type the command #ITIN in your Smartpoint Window. An Active Booking File needs to be open.

You can use Itinerary Custom toolbar button alternatively.

Itinerary will open in an external Smartpoint window.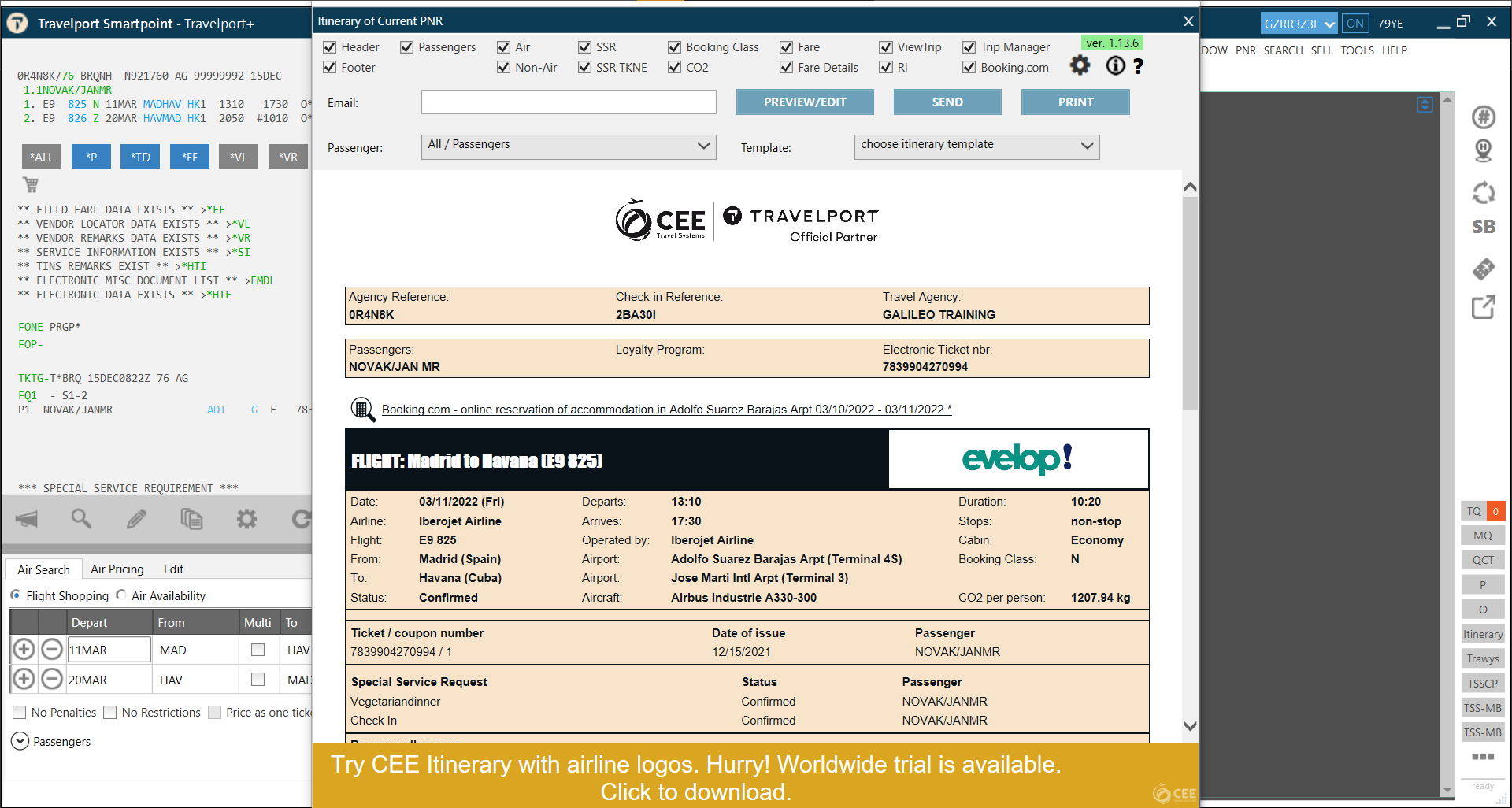 If you experience a problem when starting Itinerary and you get the response CHECK ACTION CODE after the command #ITIN, please do the following:
Step 1
Error CHECK ACTION CODE is received after #ITIN.

Step 2
Type and send the command #DELETEPLUGINCACHE.

Step 3
You will get the response Plugins Cache file deleted.

Step 4
Type and send the command #RESTART which will close and open the Smartpoint window. Then type and send the command #ITIN again.