Itinerary can send an email on your behalf. The email configuration needs to be set up on each computer.
Step 1
Click on the

icon in Itinerary.

Step 2
Fill in all the fields in the email settings section of Configuration. If you don't know all the details, please contact your email Administrator.
If there is MS Outlook installed on your PC and you would like to send Itineraries through it just tick this option: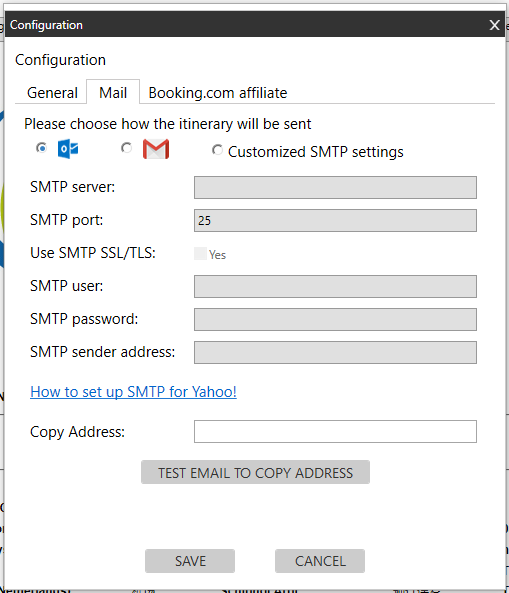 If you wish to use your Gmail account for sending Itineraries tick the second option (short video how to proceed with this option is available here https://youtu.be/_V-V9AaMgp4):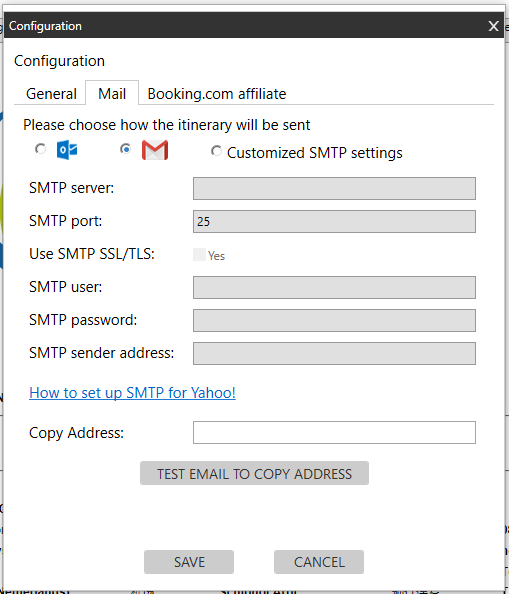 If you wish to use other mail server choose the third option and set up SMTP details. Ask your IT guy for an assistance if you are not sure what to fill in here.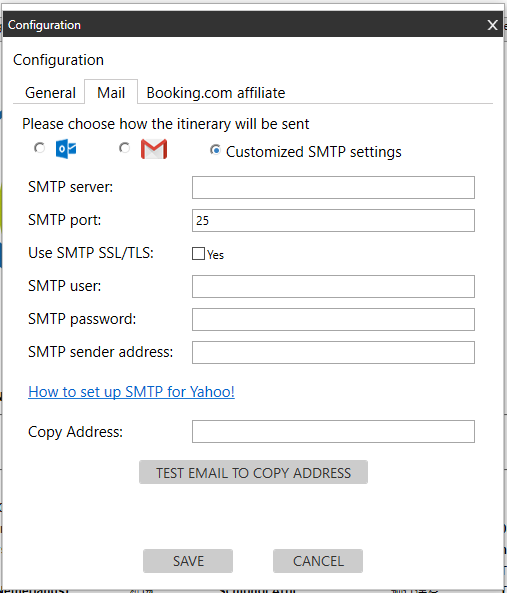 The SMTP settings guide for Yahoo! is available via shown link.
Use TEST EMAIL TO COPY ADDRESS button to verify your mail settings.
A copy of each itinerary will be sent to you if you fill in Copy Address input field.
Click SAVE after setting all fields.