Itinerary gives you an opportunity to add your company logo, display customized content to your client and select the language and date format of the Itinerary.
The content of the Itinerary is controlled by ticking or unticking the relevant check boxes.

If you wish to hide booking class information, it is controlled through the Template (look for Template_No_Booking_Class.html).

The language of the Itinerary is also controlled through used Template.

Further options can be set up in the Configuration.

Company logos (Header) and (Footer) can be set up as a publicly accessible URL in Configuration. Please always use secured protocol (HTTPS).
Preferred date format can also be selected here.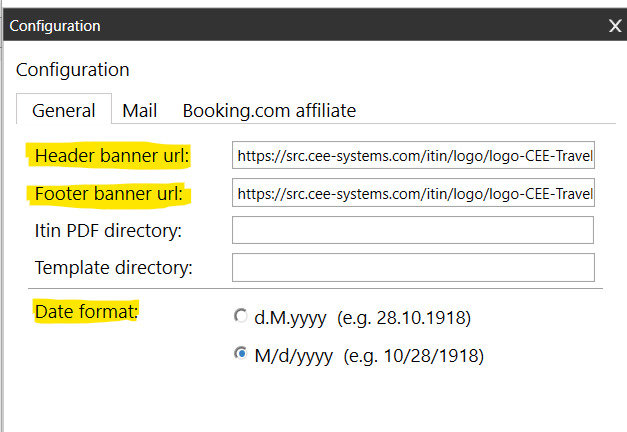 Booking.com affiliate partner settings are explained here.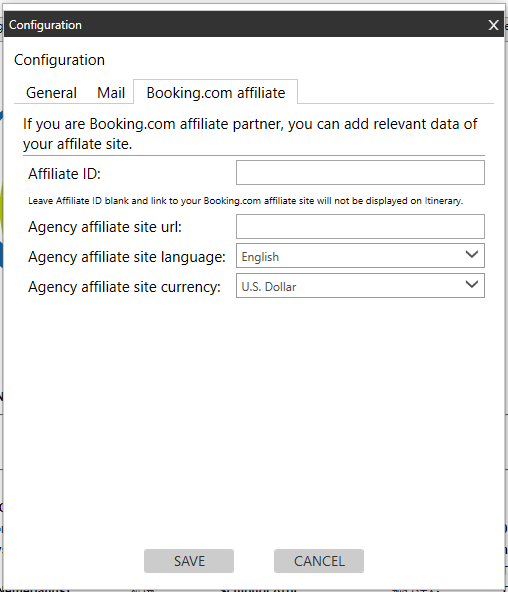 Once you copy a URL in the boxes, click SAVE.
The template of ITIN is stored by default in the directory "C:\Program Files (x86)\CEE Travel Systems\CEE Itinerary".
This can be changed in ITIN settings - field "Template Directroy".