In order to be compliant with the IATA General Data Protection Regulation (GDPR), we have added the following mandatory privacy notice to Itinerary:
Data protection notice:
Your personal data will be processed in accordance with the applicable carriers privacy policy and - if your booking is made via reservation system provider (GDS), with its privacy policy. These are available here or from the carrier or GDS directly.
You should read this documentation - which applies to your booking and specifies, for example, how your personal data is collected, stored, used, disclosed and transferred. (applicable for interline carriage)
The updated Itinerary templates can be downloaded using links below. Please click the right mouse button and choose Save...
After the download, the templates will be located in your computer in the directory specified in the Itinerary Configuration.
Click the gear button

at the top-right corner of the Itinerary window to access Configuration.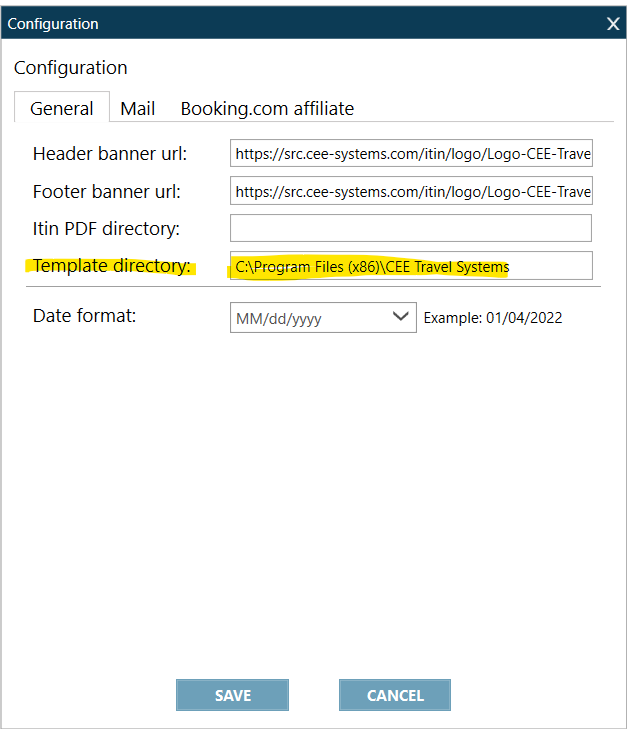 Template directory shows where your actual templates are located. Download (Save...) the new ones to the same directory. If you're not allowed to save files to the given directory directly, please save them to Downloads or Desktop, and use File Explorer to move and replace the existing template files with the new ones.
Known issues
It can happen that your browser (especially Edge and IE) will try to change the extension of the file while saving it to your computer.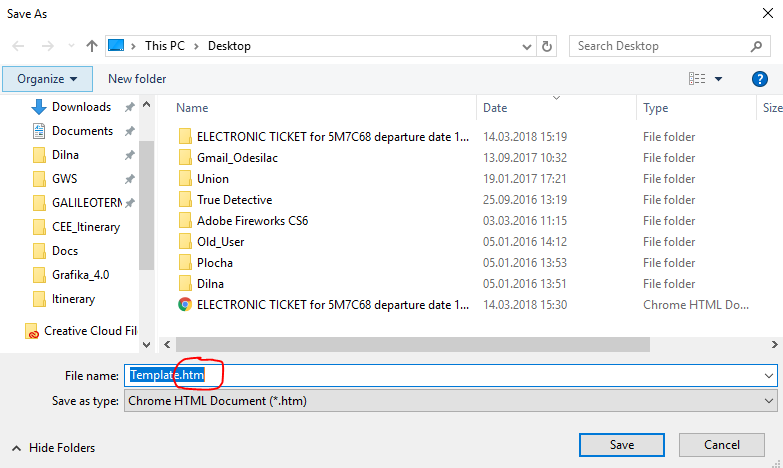 The original file extension is html and has to remain html. If you see it changed to htm in the Save as dialog box, please click to the File name input box and change it back to html.
If you have any questions, comments or thoughts related to Itinerary, let us know at itinerary@cee-systems.com.