Get Fare calculation quickly without a PNR.
Download the latest FQP version.
Run fqp_setup.exe from Download directory.
Start the installation with the Next button.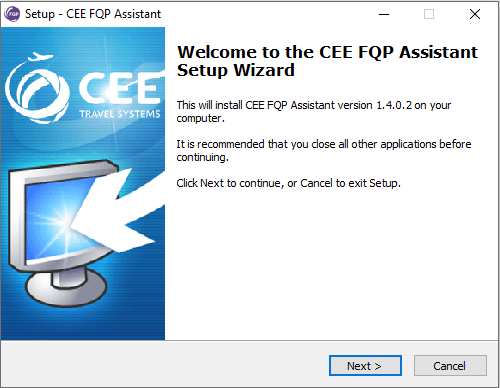 Set the install path (keep it default) and continue with Next.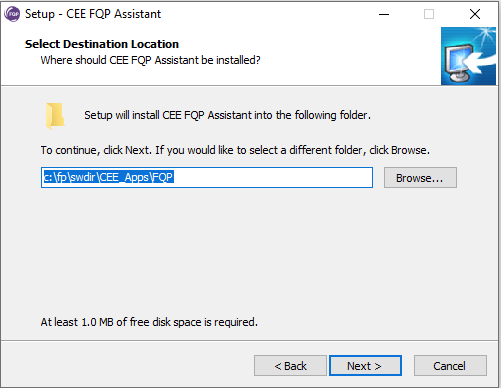 Confirm installation with an Install button.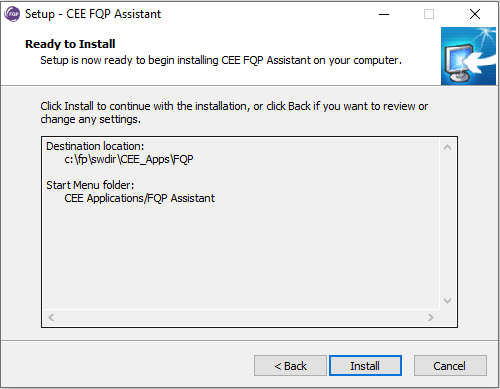 Finish setup with the Finish button. The installer will create "buttons" in Galileo Desktop and Smartpoint.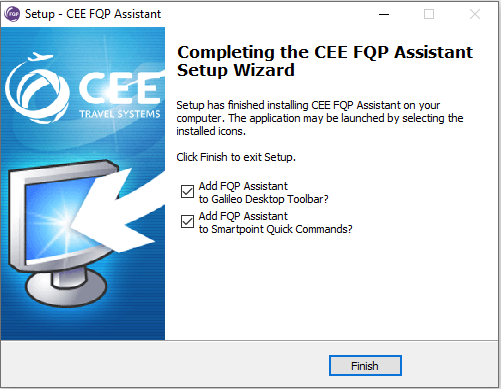 And confirm both confirmations with OK buttons.